By combining essential creative staff with a network of highly experienced support personnel, we provide clients with superior creative work, reduced costs and direct access to agency principals. Our working process is simple and proven to be highly effective.
First, we develop well thought out strategies in close partnership with our clients. Then we create single-minded, evocative communications to maximize client objectives. Finally, we evaluate results through sales figures, response rates, audience statistical information, focus testing, and internal and external channel feedback.
The philosophy quite simply is to co-develop unique strategies, and target creative to produce measurable results. To that end, Hirsch Design has maintained long-term relationships with clients, creative, media and account management partners since inception.
Does It Sell?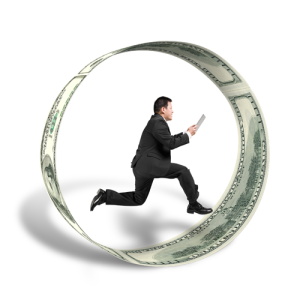 That's perhaps the only question for any marketing communication. Of course, as advertising professionals we like being creative (and receiving awards for our efforts) but advertising that doesn't sell is just self-indulgent. Pretty pictures without a purpose.
We believe advertising should inform, not just impact. Visuals should stop minds, not just eyes. Copy should persuade, not just entertain. In fact, the best ads capture the hearts of readers and reflect the company and its message.
That's why we work closely with your product and marketing staff to set objectives, to draft a strategy that separates your company from the competition, and to develop the the most effective communication for your target audience.
Then we create a variety of ideas and executions to ensure that your message is both compelling and memorable. Finally, we work with you to evaluate cost-effectiveness, measure results, and precisely understand the perception of your company in the marketplace.
Clients
Partial list of current and past clients
Altera
Alps
American Conservatory Theater
AT&T
Broadband Telecom
Blue Danube Wine Co
Chevron
Claris
Cisco Systems
Drexler Technology
DynaGlas (SPS)
Dwell Magazine
Exertools
Firstnano
Fuji Medical Systems
Fujitsu
GE
General Instrument
GTE
Hewlett-Packard
Hughes LAN Systems
Hyundai
International Network Services
Lucent Technologies
Mitsubishi
Motorola
NCR
Pacific Bell
Palram
Philippine Airlines
PR Newswire
Profit Recovery Center
Raytheon
Redback Networks
Regis Homes
RFC Wireless
StrataCom
Staffing Solutions Group
Triad Systems
3COM
United Staffing Services
US West
Western Athletic Clubs
Ziff-Davis
Zycad
Excellent work that has been extremely well received. The concepts and execution are fantastic—beyond our expectations!
The leads generated from your initial direct mail had a ridiculous 5000% ROI in six months!
You delivered what you said and more. We really appreciate all the extra effort and attention to detail.
Awesome! We got everything we wanted and more. Our marketing and sales force are thrilled with the results.
Recognition
Our work has received awards from a variety of organizations including:
Advertising Age Creativity
Advertising Communication Excellence Awards
Adweek Portfolio
Business Professionals Advertising Association Awards (BPAA)
Clio Print Awards
Communication Arts Magazine
Efie Awards (Advertising Effectiveness Awards)
Northern California Addies
San Francisco Advertising Club
San Jose Advertising Club
Scribe Technical Publications Achievement Awards
Typographers International Association Awards (TIA)
Western Art Directors Awards